You don't need a system overhaul and dedicated IT department to run Drillspec. All you need is a computer, tablet or mobile device and your login – there's no software to download. Because it's designed for the drilling industry you'll find it intuitive and easy to use. And when you sign on with Drillspec, you'll get training and access to our support staff when you need it.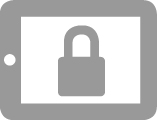 Drillspec harnesses the power and security of the cloud, and provides on-demand access worldwide. The Drillspec private cloud infrastructure ensures that your data is protected, secure and safe even if your hard drive crashes. Plus you can access your data remotely, on multiple platforms, keeping you in the know wherever you are. Drillspec keeps your data safe by utilizing built in data replication, multiple layers of security, encryption and authentication systems, so only users with the proper credentials can log in.

Customized for your operation.
We'll work with you to analyze your business so we can tailor Drillspec to meet your needs. We'll train your staff to make the most of Drillspec, even if this is the first business management tool you've used. Because it's designed specifically for drilling, Drillspec will fit your operation like a glove.

It's simple to move from your current system to Drillspec. Whether you are paper-based or need to consolidate multiple software applications on various computers, we're here to help you get your ducks in a row. Or maybe you don't have a system right now… call us, we can help.